Clubs
---
Robotics Cl

ub

As we stand on the brink of the Fourth Industrial Revolution, the need of the hour is to equip our next generation with the latest technology. With this aim, our school has introduced futuristic curriculum – STEM education with hands-on and fun driven approach for our students. To introduce students to the world of Artificial Intelligence, a Robotronics Programme has been started for the students of classes VI to VIII to nurture their imagination and create mechanical and programmable robots. A specially designed curriculum for classes IX and X provides hands-on experience of designing a humanoid based on Artificial Intelligence.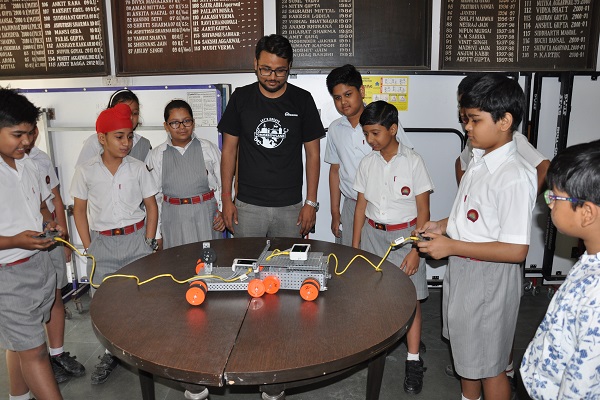 Astronomy Cl

ub

The club organizes sessions which include the fabrication of mini radio, controlled hovercrafts, designing of telescopes and satellites, launching of bottle rocket, etc. Stargazing and night sky observation sessions are also conducted through professional telescopes.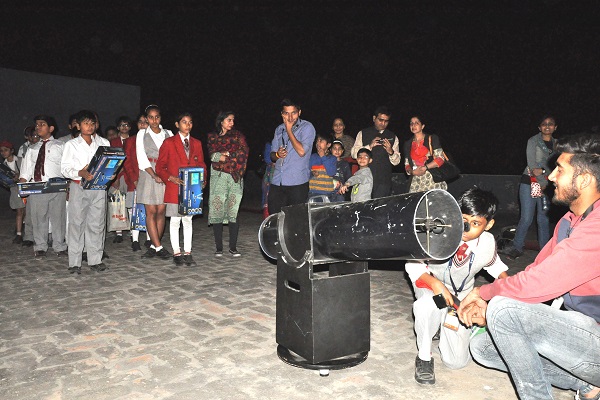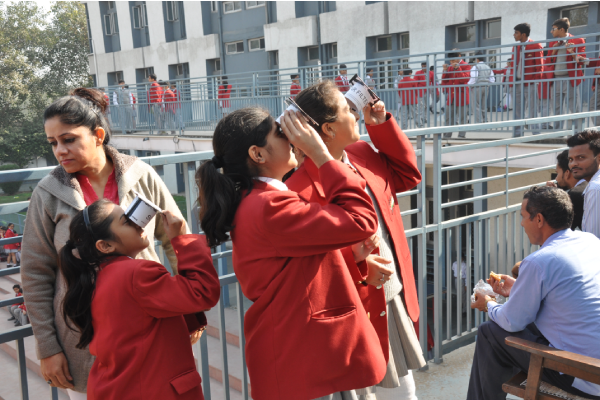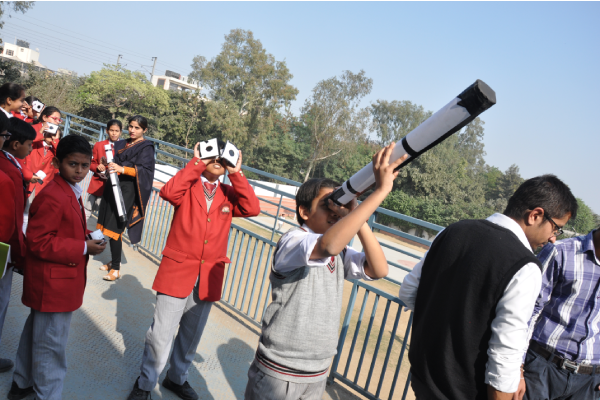 Active Br

ains Club

The club was started in collaboration with Scienceplace for the students of classes VI-X with the aim to motivate the students to be more innovative. Active Brains Club is a 25 session in-campus program for school students designed under the guidelines and affiliation of VIPNET group of Vigyan Prasar, Govt. of India. The workshops on latest innovative technologies like Robotics, Artificial Intelligence and Smart Electronics encourage the students to brainstorm and work with an analytical mind.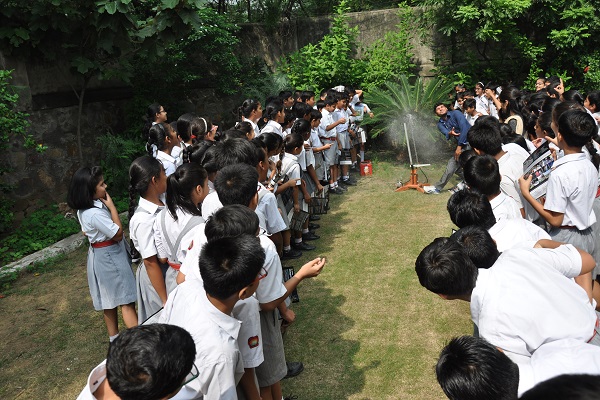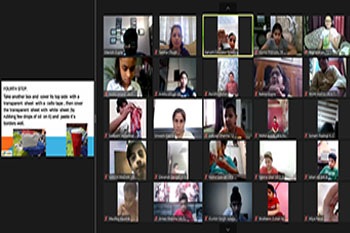 Environment Cl

ub

To make the students environmentally conscious, the Environment Club observes the Earth Day to sensitize them to the impact of climate change on biodiversity and the need to take concrete steps in building a cleaner, greener and secure environment. The club also conducts a wide array of activities like best out of waste, e-waste management and use, preserve the depleting ozone layer and campaign against the use of manja, crackers and plastic products. The students are enlightened about the need to follow the path of sustainable development and engage in eco-friendly activities.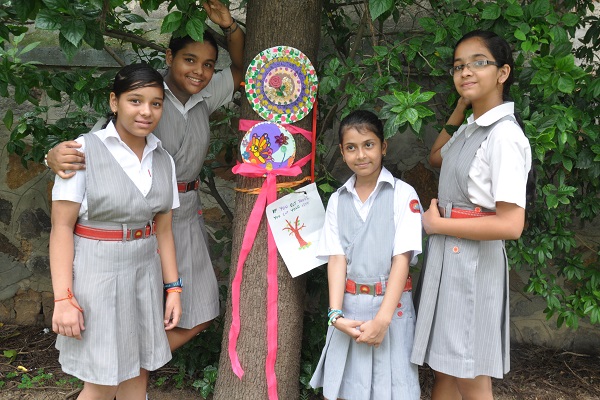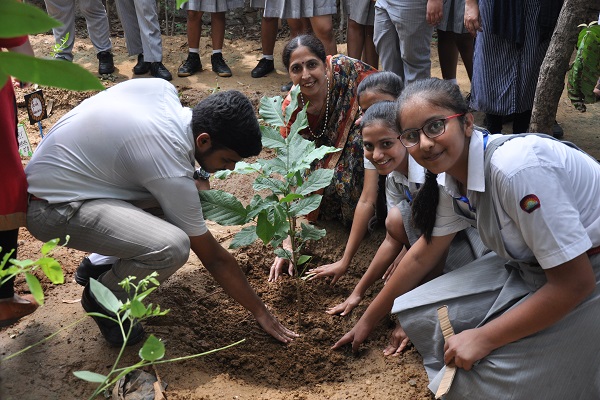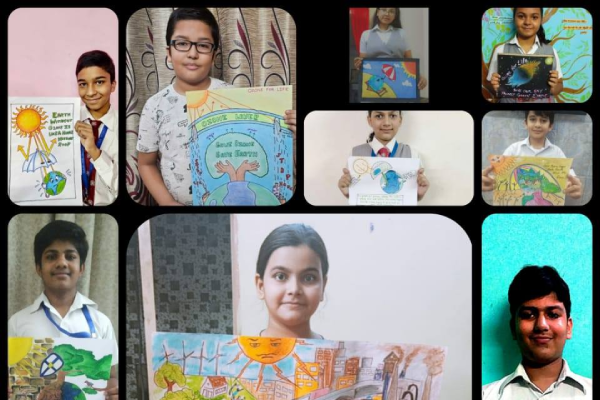 GK Cl

ub

The club was established with an idea of providing the students with a knowledge of the national and international events happening around them. Since its inception, the club has organised numerous quizzes. The club provides an impetus for the students to sharpen their general awareness and mental skills.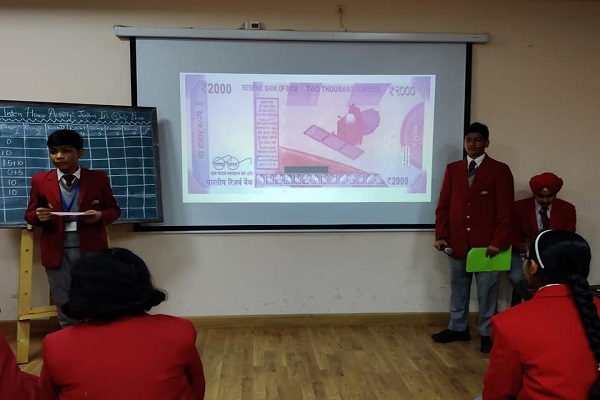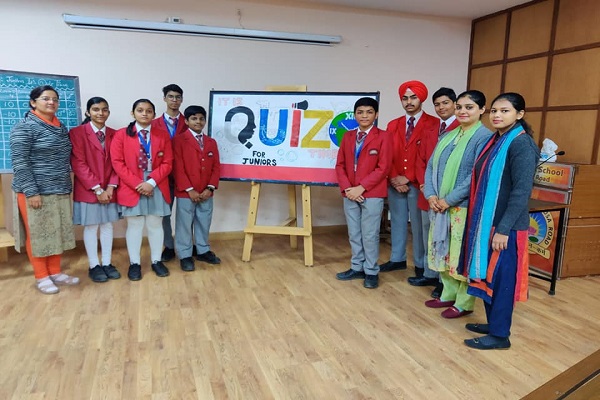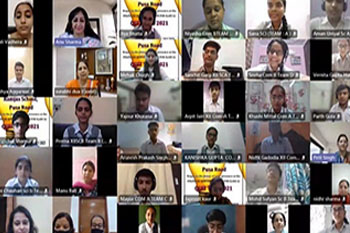 ART Cl

ub

The club has been started to hone the skills of the students who are interested in Art, Music or Dance. This club welcomes all the students irrespective of their chosen streams – Art, Music or Dance in their regular curriculum. It strives to groom the students in more than one art form. This will help impart education in Art and would be a welcome change for the students. The students who are interested in more than one Art Form would be able to be a part of the club. The club aims to groom and motivate students to participate in various competitions, in-house events, workshops, camps and a variety of sessions.